IDC MarketScape: Asia/Pacific (Excluding Japan) Cloud Data Analytics Platform 2020 Vendor Assessment
— Gen D Tribes Gather to Build the Intelligent Enterprise
This IDC MarketScape evaluates the major vendors who provide the connected multi-cloud data platform for enterprise analytics solutions and is intended to help buyer organizations organize around the most critical success factors in building their technology foundations. The research outlines how businesses can move from digital-native enterprise to intelligence enterprise by reading, and extrapolating data to garnering insights and becoming more responsive to change.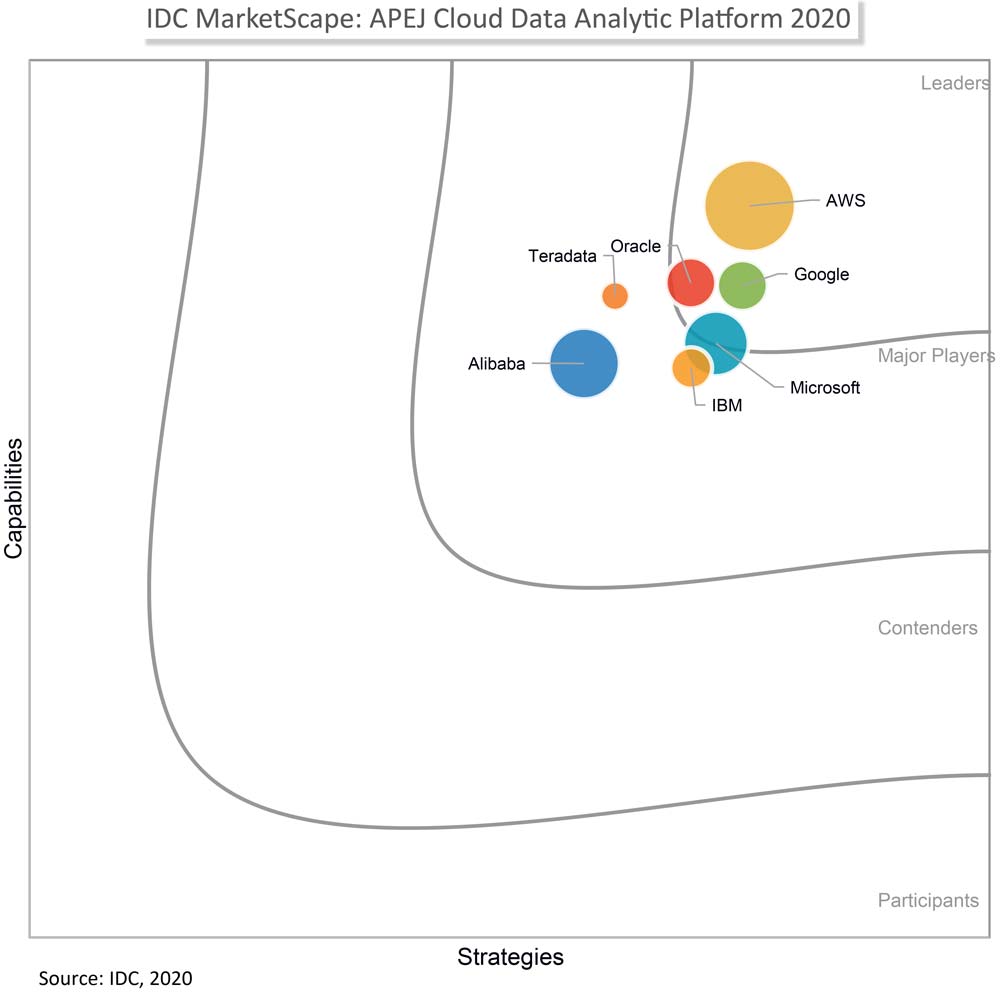 Key findings:
Fewer technology differences
Move to hybrid and multicloud
Greater dependence on skills and integration services in a hybrid world
Preference for cloud in running business-critical applications
Gen D's shifting preferences in consuming data
With this report being completed in 2020, in the midst of the COVID-19 pandemic, it is important to underline how this has highlighted the benefits of cloud scalability and accelerated organizations' efforts to review decision bureaucracies and distribute their decision making to make the business more resilient.

Download this excerpt of the report to see what IDC says about Teradata.