We can build a better world by working together
Teradata Cares is a program designed to build strong and vibrant communities, improve quality of life, and make a positive difference where we live and work. And with our strategic focus on Doing Good With Data™, we're committed to making societal change utilizing the power of what we know best, data. Teradata employees are encouraged and empowered to seek out opportunities to engage with their individual communities according to their own specific interests. Key areas of focus include improving youth education, strengthening neighborhoods, and caring for the environment and supporting sustainability.All employees enjoy four days a year, during normal work hours, for local volunteer efforts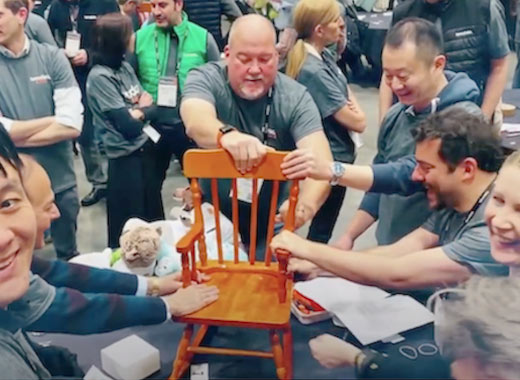 Building Futures
Teradata employees at Global Sales Experience 2020 in Vancouver helped the Vancouver School System, Lookout Housing and Health Society assembling food boxes, school supply bags, furniture, and more!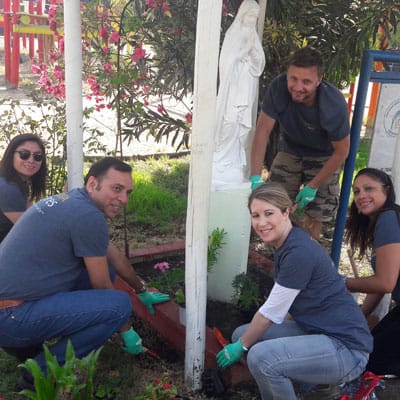 Driving Positive Change
Teradata Cares builds strong and vibrant communities, improves quality of life, and makes a positive difference where we live and work. See how we're working together to build a better world.
Big Data Analytics Meets Big World Humanity
Just as Teradata is dedicated to helping our business customers drive results through analytics, we also focus our efforts on ways non-profit organizations around the globe can use data to tackle the problems they face every day. See how our partnership with DataKind helps use data to better serve humanity.
Teradata builds stronger communities—one person at a time—through our corporate initiatives:
Matching program
Employees donations are matched by the company.
Project grants
Community Service Grants designed for group volunteer projects.
Environmental studies
Teradata Cares for the Earth focusing on environmental conservation and awareness.
Annual Day of Caring
Employees encouraged to volunteer and give back each August.
Peer support
Caring for One Another allows employees to help fellow colleagues during times of crisis.
Volunteer days
All employees enjoy four days a year, during normal work hours, for local volunteer efforts.
Get involved or learn more about Teradata Cares