Tarifs basés sur la consommation pour Teradata Vantage™
Payez à l'utilisation sans engagement
NE PAYEZ QUE POUR CE QUE VOUS UTILISEZ
Les tarifs basés sur la consommation pour Vantage constituent une approche moderne de l'analytique dans le Cloud. Adaptez les investissements aux résultats en ne payant que pour ce dont vous avez besoin, et rien de plus.
Bénéficiez d'une grande transparence d'utilisation en effectuant facilement le suivi des coûts selon les services. Profitez de la souplesse de notre solution grâce à son évolutivité automatique. Commencez à utiliser le meilleur de l'analytique sans aucun acompte ni aucun engagement financier.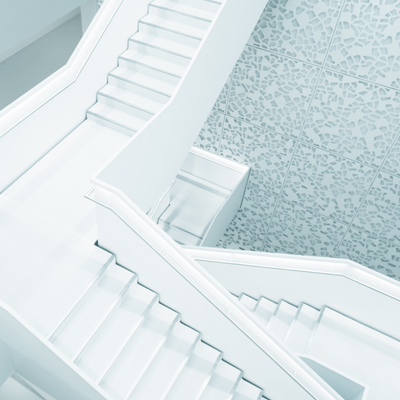 Tarifs basés sur la consommation pour Teradata Vantage™
Découvrez le modèle basé sur la consommation pour Vantage, une solution de facturation à l'utilisation offrant une grande transparence d'utilisation et une solution souple.
Benefits
Pay as you go
Pay only for what's used and never pay for anything that's not actively being consumed.
Get usage transparency
Track usage easily and fairly assign costs by department, which aligns value with use.
Enjoy solution elasticity
Never again worry about infrastructure or capacity planning, which becomes a Teradata responsibility.
Features
Pay only for what's used
Compute used for successful customer queries plus storage are the only factors that determine price.
Public cloud choice
Choose from Amazon Web Services (AWS), Microsoft Azure, or Google Cloud.
Automatic scale
Resources scale as needed and customers need never forecast user demand or utilization.
As-a-service solution
Consumption Pricing for Vantage is delivered as-a-service: Teradata provisions and manages the infrastructure. Teradata doesn't touch the data or do the analytics for the customer, but instead creates the Vantage system and manages resource utilization so that users have more time to focus on answers, not IT. Key as-a-service features include single-tenant environments, no sharing of resources with other customers, and private connectivity to customer cloud accounts.
As-a-service benefits
As-a-service benefits span four areas. Performance includes getting the most value from an analytic investment. Security provides peace of mind about privacy and compliance. Availability is having higher uptime, more productive users, and greater business continuity. Operations covers all the daily tasks needed any IT environment, including always being on the latest release.
Vantage units and storage Terabyte
Based on Logical IO of a customer-initiated, successful query, a Vantage Unit is the Consumption Pricing metric for compute. Logical IO is defined as all data read from and written to storage (whether disk, SSD/NVMe, or FSG cache) and is measured down to the kilobyte. Only customer-initiated queries that are successfully completed are counted. Storage is pre-purchased in raw terabytes.
Comparing capacity to consumption
In a traditional Capacity-based model, customers pay for resources available for use whether queries are being run on the system or not. Capacity is a great choice for workloads that have high or very predictable utilization, such as production operational analytics. In contrast, Consumption Pricing is based only on actual usage regardless of the size of the underlying system.
Commitment and on-demand options
There are two ways to take advantage of Consumption Pricing for Vantage. Commitment is pre-purchased compute and storage usage that an organization draws down over time (e.g., 1 or 3 years). Commitment is best for known or predictable workloads, moderate to high utilization, and budget predictability. On-Demand enables customers to get started with zero upfront payment and zero financial obligation and simply pay monthly in arrears. On-Demand provides the ultimate in flexibility and is recommended for new or uncertain workloads as well as systems that will have a short lifespan.
Learn more about the modern approach to cloud analytics